We are Sumuduni Gems with fine quality Gems and Jewellaries 
For many decades, Sri Lanka (previously known as Ceylon) is renowned as the predecessor of supplying inestimable gems to the world. It is synonymous as 'Rathna Dweepa' which means Gem Island since it is abundant with precious and semi-precious stones.
SUMUDUNI GEMS stems from this felicitous premises with an intention of sharing the luxuriant gems naturally endowed to the Sri Lankans with all over the world.
It is the point of reference for the superb quality, genuine gem stones and for the innovative craftsmanship, especially for sapphire engagement rings.
The specialty of Sumuduni Gems 
we won't force our customers to choose what we have in our stocks, but we give priority to our customers' choice by offering 'Customization' option as we thoroughly believe that, customers are the most valuable asset of our business.
All our gems are ethically sourced from mines in Ratnapura  Sri Lanka with minimal negative impact on the environment.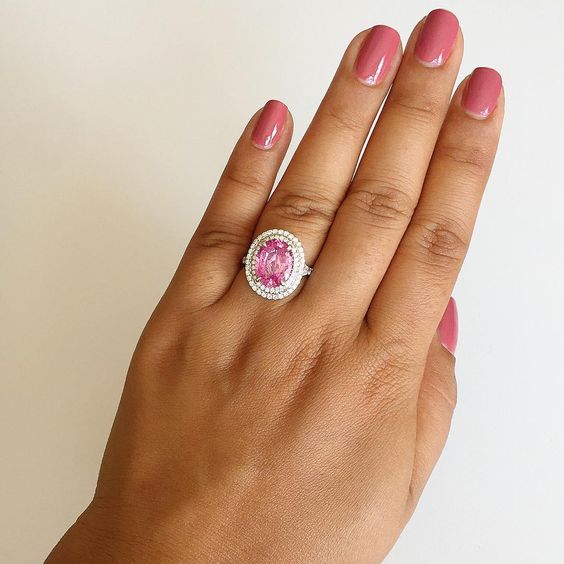 Founder of Sumuduni Gems
Mr. Suranga Amarasekara is the founder of SUMUDUNI GEMS who has followed the Gemology, Gem cutting and polishing, and Jewelry designing courses conducted by the Sri Lanka National Gem and Jewelry Research and Training Institute (GJRTI).
He is the master craftsman of all the fine jewelries and all the gems are selected by him from the mines of Rathnapura (the city of gems in Sri Lanka) as he has a virtual instinct to identify the genuine gem stones from synthetic stones.
Therefore, when deals with SUMUDUNI GEMS, no controversies about the genuineness of gem stones and jewelries besides, it is further guaranteed by the certificate issued by the Gem and Jewelry Authority of Sri Lanka. Further, we assure that, all of our gems are sourced ethically with a minimum of adverse impact to the environment.
Story behind 'SUMUDUNI GEMS'
'Sumuduni' is the name of the Chairperson's, Mr. Amarasekara's beloved wife. As he stated the name of SUMUDUNI GEMS was given as follows,
"Sumuduni is the name of my beloved wife. Form the very first day we begin our story, her love and affectionate for me have never changed. She is such a replica of love, reliability, and sincerity. This effort is an offering to my wife for her tremendous dedications and thus, this business is based on the credibility builds between me and my clientele, I thought 'SUMUDUNI GEMS' is the most appropriate as this business too conjunct with the perfections of my wife"
Create your own Engagement rings
We, SUMUDUNI GEMS are committed and eagerly waiting to design a fabulous piece of jewelry for you to make your days and moments memorable for ever. Try it out!