Read before buy your peach sapphire Padparadscha sapphire
There is one certainty that is unequivocally true about Padparadscha sapphires – they are the most difficult type of sapphire to pronounce (pad-pah-raj-ah).The name derives from the Sinhalese word for Lotus blossom. Sinhalese, are from Sri Lanka, where most Padparadscha sapphires are found.Learn meaning about this amazing sapphires.
Read our 2018 complete buying guide of peach sapphire engagement rings..
Nothing brings to mind blooming flowers like Padparadscha sapphires. Named after the color of a Lotus blossom, the pinkish orange glow of these stones are hypnotizing.
Padparadscha sapphires are mainly found in Ceylon (Sri Lanka), as well as Madagascar and Tanzania. Some experts insist that true padparadschas can come only from Ceylon, which, for centuries, was the only source of this coveted stone.
The very thing that makes 'Pads' so special is their unique coloring. It is perhaps best described as a delicate light to medium toned pink-orange to orange-pink hue – a mix of pink and orange – Salmon colored.
All gemstones are unique and will have their own individual coloring; some more pink or orange than others, some lighter or darker in tone. For most sapphires, the more saturated the color, the more valuable the gem. With Padparadschas, a medium saturation is often more highly regarded, since these gems are expected to be pastel in color and tone. But really it is what you prefer that counts when it comes to choosing a color.

The largest gem quality Padparadscha sapphire is om Ceylon and exhibit in the New York's American Museum of Natural History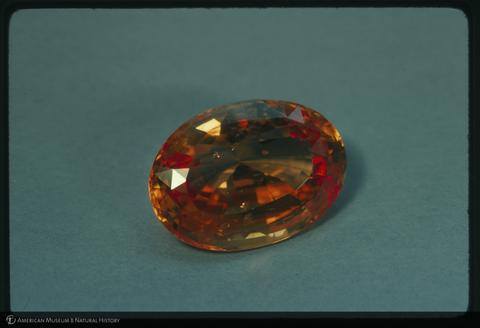 A fine piece of Ceylon Padparadscha :
Perfection comes with Acurate gem cutting according to right calibration of specific gemstone by Expertise.
Padparadscha Sapphire 4.70crt
VVS Grade ( highest clarity )
Sri Lankan origine
Orangish Pink even colour
Unheated / Natural Condition
Direct from the source of Rathnapura SL
HIGHEST QUALITY PRECIOUS GEMS IN THERE NATURAL COLOUR DIRECT FROM THE SOURCE OF MINING IN RATHNAPURA BY SUMUDUNI GEMS.